DerbyParty Highlights from 2015
DerbyParty 2016 ~ Our 15th Anniversary Event ~ May 7,  12:30 to 6:30 ~ Tickets on sale in March!
DerbyParty 2015 a HUGE Success!
Special thanks to our Premier Sponsors.
Interested in sponsoring DerbyParty in 2016?
We already have most sponsors renewing for 2016 but still have several Platinum & Premiere Level openings, and just 3 Private Tents available.
Contact us today for more information.
DerbyParty 2015 Photo Gallery
Here are a few of our favorite shots from this year's event. You can see all 3000+ photos from DerbyParty 2015 by visiting our Photo Gallery.
We definitely have the best dressed and most stylish crowd each and every year. This year was no exception and, we think, it was the best looking crowd we've ever seen. Check out the Macy's Best Hat Contest and our entertainment, The Goonies and DJ Michael Smith – we think you'll agree.
SPECIAL THANKS to our photographers this year! Adonye Jaja, Lee Robinson, Jill P Mott, Chandler Kim, Matt Pangman, Christy Sanchez, and F4D Studio!
This is what it's all about
100% Proceeds Benefit Sean 'Ranch' Lough Memorial Scholarship
Sean Lough (AKA 'Ranch') was a dear friend, brother and son who tragically passed away in 2001 as a result of a mountain biking accident. The scholarship given in his name helps an individual exemplifying the qualities Ranch had, including a high GPA, an economic need and most of all a hearty personality and a love for life.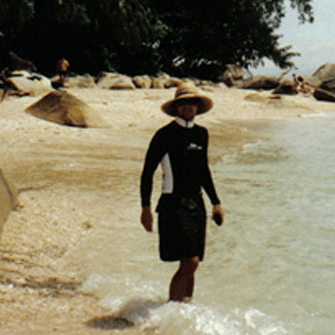 Your Patronage Matters!
Thanks to our wonderful and generous guests, and all our amazing sponsors, each year we are able to award scholarships to underprivileged students. These gifts, made possible by you, enable really smart, dynamic, and wonderful kids the opportunity to attend a four year university without any financial burden. THANK YOU!